We are currently instructing 9-diiferent classes a week. Can't make a time frame fit? No worries! we will help create a time frame for you.
Our training techniques are user friendly, and have helped thousands of dogs. Don't worry! If your dog didn't have a problem, we would'nt have a job!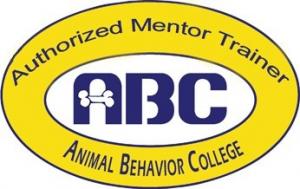 We also work for Animal Behavior College, in training upcoming trainers. All trainers who are seeking certification are required to complete 4 months of "externship" training through Alpha K9 Training after their internship qulifications have been met.
We have worked with dog trainers all over the United States. Many of them we have actually trained, and help them start their own business. At Alpha K9 Training we enjoy working with others to help increase the education of owning a dog, for the betterment of the dog, and the owner.

At ALPHA K9 TRAINING we do more than train dogs. Our classes are fun, educational, and very rewarding for the dog as well as the owners.
We enjoy watching the dogs others have labeled as "problem dogs". As they form into loving pets, that strive to do what is right.
Our training techniques are user friendly and does not harm the dogs in any way.
Basic Manners is only one of the many aspects of working with dogs that we offer. We also deal with probblem solving, which is clearly one of the biggest reasons people give up on their dogs.
These pictures are just a few of the many happy dog owners we work with weekly. They love their dogs and it shows.
                 Blitz and Whitney
  What will your dog learn from the Basic manners class?
AttentionComeSitDownHand SignsStay part oneStay part TwoHeelLeave it
We offer Basic Manners, More than manners, Agility classes, Group classes, Private classes, or Online classes what ever you choose we are sure you'll be happy. 
---
                   We PROUDLY offer senior, andmilitary discounts

---
                                                                          Dates and Times
 ******************************************************************************************************************************************************************************************************
---
                        Wednesday Nights
                           Basic Manners
                                  8/13/14

                            Visalia
---
---
---
               SATURDAY MORNINGS
                     Visalia Class
                              9/20/14

                                    BASIC MANNERS
                                 BLAINE PARK
                 This is always a fun class, always a full class. Make sure to enroll early.
---
                         Thursday Night
                          NEW CLASS
                             VISALIA
                                8/14/14
                                                                                                      FULL

                                      BASIC MANNERS
                     This will be a class that will start at 4:00pm
---
                         Advanced Class
                               MORE THAN MANNERS/CGC
  This class is the next step after Basic Manners,and isan ongoing class. Join whenever you wish. The class time is 6-weeks long.
  This class is through AKC, and upon passing your dog is given the CGC
   "Canine Good Citizens" Title.
                      The cost of this class is 120.00 for all 6-weeks
       Your dog will be given the enrollment option for the ALPHA K9 CLUB
---
                   ALPHA K9 CLUB
                               NOW Accepting Members

Join our new ALPHA K9 Club, your dog will be included on social outings, such as lunches, starbucks, and even icecream shops.The club will host events and your dog will earn badges for what event they have successfully passed. Urban Hiking, Wilderness Hiking,Backpacking,5-mile walk,Biking, Agility Training,Intro to flyball,just to name a few.
This class is ongoing, start anytime,and you get to choose the events you wish your dog to participate in.When your dog begins to achieve more badges and is acting more confident and civil towards others you will find more events you wish to participate in.
We will offer some short competitions and then some that are more challenging, to build more confidence in you and your dog. Yes there will be awards for competitions. This class does require CGC certification for your safety and the safety of your dog.
 The 4th Annual  Alpha K9 club winners Bella, 1st in Bitework, and Search and Rescue, Berlin placed in Agility, and Lure coursing.
Maxie May 2nd in Agility, and lure Coursing
                         Roxie 3rd in Agility
 Alpha K9 Club working on A-Frame Practice
New Testimonials
Glenn, Maxi & I are thrilled with our training, the first 6 wks. have just awesome! I also wanted to tell you that I had taken Maxi w/me to take the trash outside the other day, our neighbor was out there w/her little dog off leash & Maxi started after her, I quickly pulled her leash & told her to leave it! She not only listened to my command but did not look at the other dog again :) I was so excited that she not only listened to me but that I had that kind of command w/my dog :) In the short 6 weeks we have been training w/you, I can see a very definite change in my dog, as well as other dogs she has trained with. Thank you for showing us how to not only love our dogs but also what a huge reward it is in training them to be well balanced and trained dogs :) Thanks again for all your guidance! It is simply priceless!! Tammy & Maxine
We are so happy to hear the great news Tami, your hard work and determination paid off. You are a true lifesaver, who knows wher little Maxi would be without your love. People like you and many others make our job co much more rewarding. And now your in the advanced class, keep up the good work Tami. 8/12/12
Our dog Terra has been in the training class. Tonight I was bringing groceries and invited her to come outside with me. Terra ran ahead (off leash) and headed around the car. She started barking and I saw a large dog across the street. I gave the :leave it\" command and Terra came to me. I told her to sit and stay and she sat while the dog and owner walked past the house. It was remarkable. Then she did responded the same way when the dog and owner passed again. How great it was to see her behave, not run into the street, and respond to the verbal command. Thanks, Glen! 6/27/12
Thanks Dave, It really makes our day when the techniques we are using in the classes are applied in a practical application of everyday life.Terra is a very smart dog, and only want's to do what is good. Great Job!6/28/12
Today we received our Certificate for Basic Obedience Class from

Glenn Farris

. We were a handful for our parents and were totally out of control when one day our Mom had just had it with us and told Dad that "It's me or the dogs or get a trainer" and thankfully our Dad said he didn't want to get rid of us so could Mom please find a trainer! Enter Glenn Farris of Alpha K9
Training. Thank you Glenn for making our home "happy again" by teaching our parents how to teach us to come, sit, down, stay and attention on command. Hand signals were important too as one of us is deaf. Glenn made it easy for "all" of us to learn our lessons each week and was always helpful in showing us what we were doing wrong and how to correct our behavior. You are the best trainer Glenn and we will be forever grateful to you for teaching our parents how to train us to be good and obedience dogs. You have made our Mom happy again and that means everything to us.
Max and Buttons - Maltese
Parents: Don & Pat, Kingsburg, CA
Thank you puppies, your parents worked very hard to earn those certificates. Tell them thank you for the homemade cookies too; mmmmmm! decadent.
It has been awhile! This is Jake and Jaclyn. Sorry that we never came back with Polly but she is doing pretty awesome! She has tons more confidence now and is less scared of everything! We actually just got back from our first successful walk with all 3 dogs. Polly was never able to walk before she would get scared of cars passing by or other dogs or pretty much any other noise. She would just freeze and lay down in the middle of the road. She walked right next to us and did an amazing heel the entire walk, she did not even flinch when she heard a sound, she would just perk her ears up and look at me and keep walking. Tink and Bella are doing great as well but just thought you would like to hear how great Polly is doing. I am really happy that we can take them all on a walk now! and that Polly can enjoy being a dog now! Let us know when your next advanced class is we would like to put Bella in there, thank you so much again and hope you are doing well!
I would like to give a testimonial:
My family inherited Pounce/Buster, a two year old mixed breed dog from our son. He had never been on a leash and was terrified of everything and everyone.
Glen agreed to come to our home for training. After observing our new out of control dog , Glen stated\"baby steps\" and gave the first handouts. I followed the instructions and my family did not think he was trainable.
With the help of Glen, \"the dog wisperer\" Pounce/Buster continued to improve and follow commands, altho we were not able even to get him on a leash. I finally managed to leash him by singing songs and believe it or not he passed the class. I owe this feat to Glen, a wonderful and professional trainer. Buster is now walking one mile twice a day and loves it !! Thanks Glenn,
Barb Paliughi
Thank you Barb, that was very kind. That was a fun and rewarding class. Keep up the good work Barb!!
Hey Glenn,
Just a note to tell you a few things.. I know that Dotty has done great and so does my family. They all see a change in her.. But for others to notice is even better.. I took Dotty to the Vet(companion animal) this week. And the Vet ask what happened to her, she is being better than ever.. I just smiled and told her praises of You and Your training classes.. She smiles and was very pleased to hear good things and she could see for her self that is has worked with Dotty.. She said she had some clients ask about training, and she did not have any feed back on any in town. (good feed back or results). So I was really pleased that someone else noticed the change in my good Girl.. we are still working on everything we don't let a day go by that we are not working on something.. doing well with the clicker. and I am making things for Dotty to jump over, went and got all the stuff and one of the guys that works for us is going to help me if I need help. Looking forward to the next step with Dotty please let me know when our next class starts. and I would like to start Jackie in June if you have room for her.. So just wanted to let you know about the thing at the Vets office she was really stoked to hear and see the positive results of Your Training classes.. More Later

That was so nice Mrs Anderson, You and Dottie did all of the work. Great job!! Thank you,
Glenn

Please read more reports by clicking on our Testimonials page HERE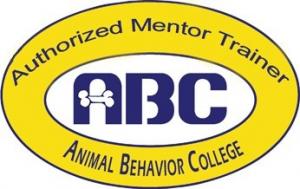 ---
4th Annual DOG DAZE OF SUMMER
START TRAINING YOUR DOG NOW
No, we don't teach this
---
Organized Chaos
Here students are playing Tic Tac Toe.They are also working with there dogs on sit stay cues.This fun game builds skills for socializing with other dogs.
Yes it's also fun, if training isn't fun and you don't end on a positive note, who would want to train their dog.
X's won this one